Our Clinic
PROUDLY SERVING MONROVIA AND ITS SURROUNDING CITIES FOR OVER 10 YEARS
Balance and Harmony Acupuncture Clinic has treated thousands of local patients over the last decade. Our practitioners tirelessly aim to help you reach your health goals and exceed them.
Our clinic offers three treatment rooms and two TCM acupuncturists. With a combined 22 years of experience between the two acupuncturists, you can be well assured to have the best care possible. 



Health Insurance
Acupuncture treatment is covered by most major PPO health insurance policies. Call your carrier to determine your coverage or call our office and we will verify for you.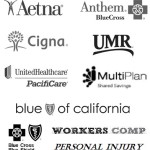 If you have any questions, call our office at
626-359-8889!